By the second half of the project an online database will be available displaying the results of the overview of the European policies of heritage re-use and analysis of the Observatory Cases. In doing so, the database will allow comparing the legal and institutional environments with the actual practice of adaptive reuse. The database will serve as a repository of ideas and will be freely available, with the aim to support knowledge sharing under various circumstances and policy development.
Observatory Case videos are conceived to accompany and support the Observatory Case studies in a format that is more accessible and can reach a broader audience. They tell the story of each initiative through testimonies of their protagonists, highlighting the importance of both individual engagement and community spirit. The OC videos had been produced in the first 24 months of the OpenHeritage project and will be featured in exhibitions, presentations and screenings. You can ready about the making of the videos here and watch the videos in the individual case pages below, or at the project's Vimeo channel.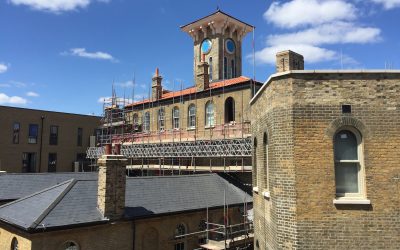 London CLT is London's first Community Land Trust established in the former psychiatric hospital of St Clements, in the Mile End area. The CLT provides affordable housing, allowing long-term residents who would be priced out to stay in the area, countering the...
read more