The OpenHeritage Dialogues is a series of three interactive workshops focusing on key aspects of adaptive heritage reuse while sharing and discussing OpenHeritage results with relevant stakeholders and multipliers.
The 1st OH Dialogue
"Adaptive heritage reuse: Policy contexts across Europe"
22 September 2020 at 13:30 CET | online
OpenHeritage has investigated and mapped heritage reuse policies in 15 countries across Europe. But how do people see such regulations? How can the EU support them? And what have other projects done in this context?  We will use OpenHeritage results as a starting point for discussion about current adaptive heritage reuse policies in Europe and how these structures can be supported in the future.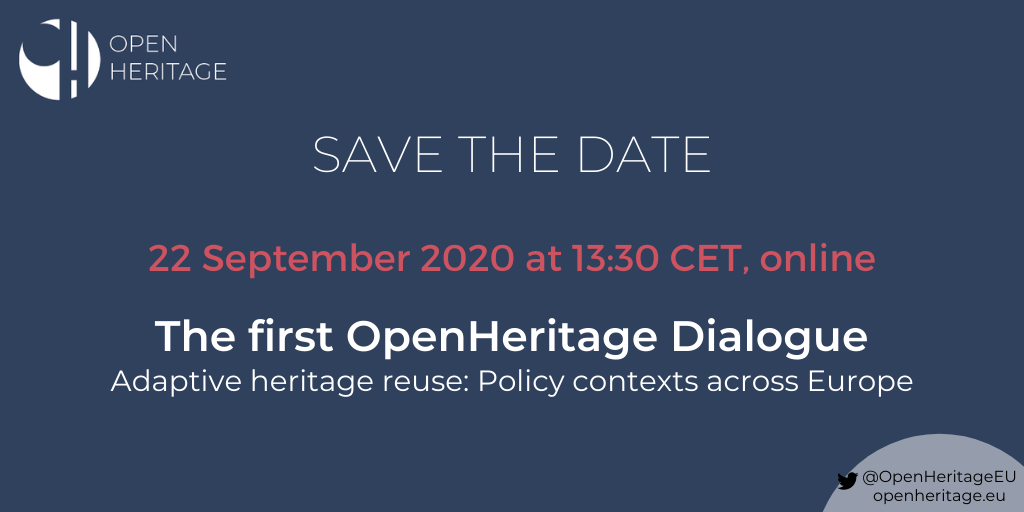 Registration will open soon. We will also share a more detailed agenda in the coming weeks.
In the meantime, stay in touch and sign up here for updates on the first Dialogue.
---
The 2nd OH Dialogue "Adaptive heritage reuse: Stakeholder integration (tbc)"
12-13 November 2020 | online & local side-event in Budapest, Hungary
The 3rd OH Dialogue "Adaptive heritage reuse: Financing and business models (tbc)"
Spring 2021 | Berlin (tbc)