A full-day workshop was held for all members of the project group to discuss upcoming issues related to the outdoor facilities on the estate before the start of the construction phase. The workshop focused on the following topics:
Upcoming construction steps
Parking spaces & places for guests
Access roads and places for rubbish /waste glass
Clarification of private zones of the residential buildings (so-called shore zones)
The task of the workshop was to visualize proposals for the respective topics on large plans in small groups and then present them to the courtyard group so that a joint decision could then be taken.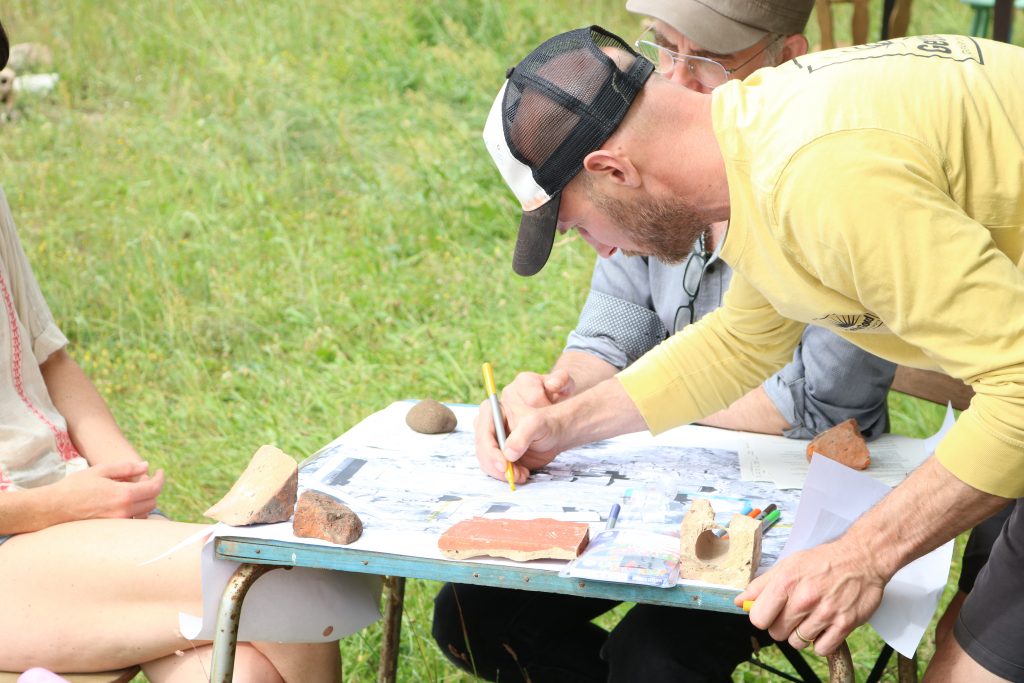 And the most important outcomes:
As a result, proposals were made for construction site access roads, material storage and turning bays to give sufficient space for construction site activities, but also to exclude areas of the farm to protect the existing vegetation.
At the same time, parking spaces were planned behind the cattle barn, some of which would also be suitable for electric mobility. Greening and consideration of the neighborhood also played a role in the planning.
Several access routes were visualized that would create an almost car-free inner courtyard and at the same time allow businesses and guests to get there.
There were also ideas for places for guests to stay, which enable socializing and at the same time protect the courtyard residents from noise.
The use of the so-called shore zones will be planned by the respective house groups in the future, but has not yet been finally clarified.
Overall, the workshop was very creative and lively. The participants had many ideas and engaged in a lively exchange. Many suggestions could already be adopted as a joint decision of the project group.