An established online business, Sunshine Cooperative was looking for a physical, shopfront presence and so became the newest tenant to join Pop Recs within the High Street West redevelopment. A locally based food cooperative, they have now moved into 170 High Street West, as Sunshine Corner.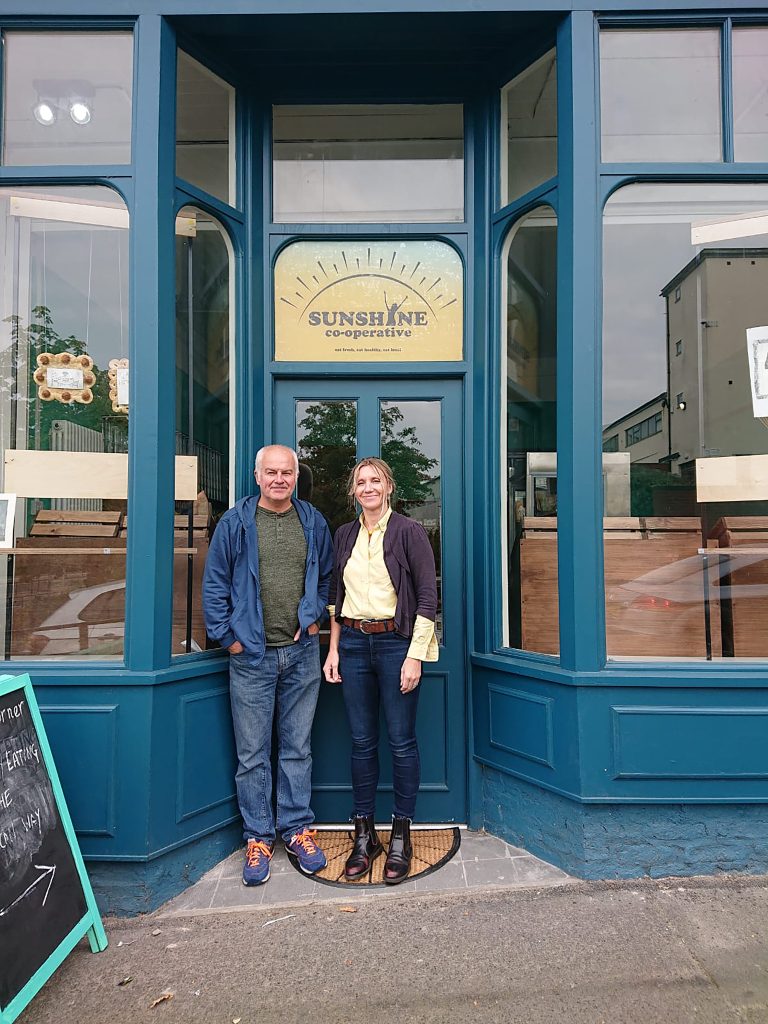 Sunshine Corner opened on 11 September as part of Heritage Open Days 2021 with a demonstration of Calder's piccalilli and cheese toasties. Many locals who use the delivery service dropped in to say hello and welcome them to the High Street.
There were also events organised as part of Heritage Open Days (10–19 September 2021), in the community room, including a Moroccan cooking demonstration with Nadia. This event was free and supported by OpenHeritage and Newcastle University (all events advertised on Heritage Open Days had to be free).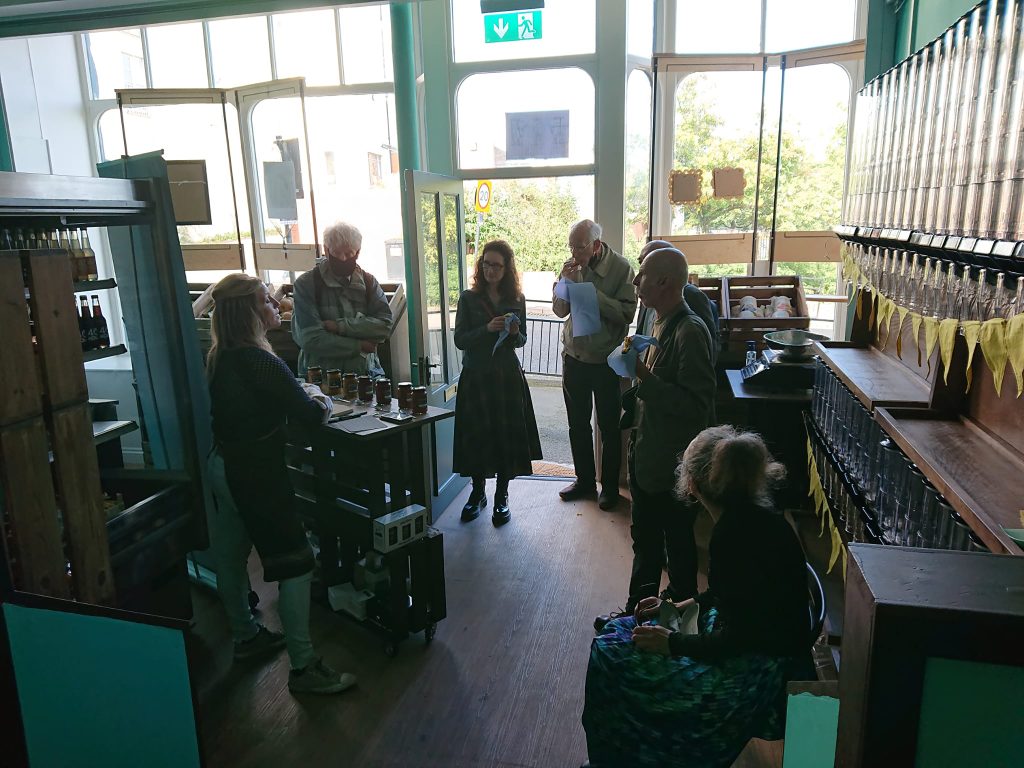 In addition, the OpenHeritage project and Newcastle University organised an exhibition of local edible heritage, commissioning four artists and a writer to work with local stories. The artworks were exhibited in the shopfront and had QR codes that linked to the project website with the stories and artworks. The collaboration revolved around stories connected to the buildings at 170-5 High Street West: family histories, uncovered recipe boxes, and community stories, with tales ranging from winkles and Bath Buns to Piccalilli and permaculture. It is hopefully the start of a larger project collecting local edible heritage stories and capturing the undiscovered cuisine culture of the area.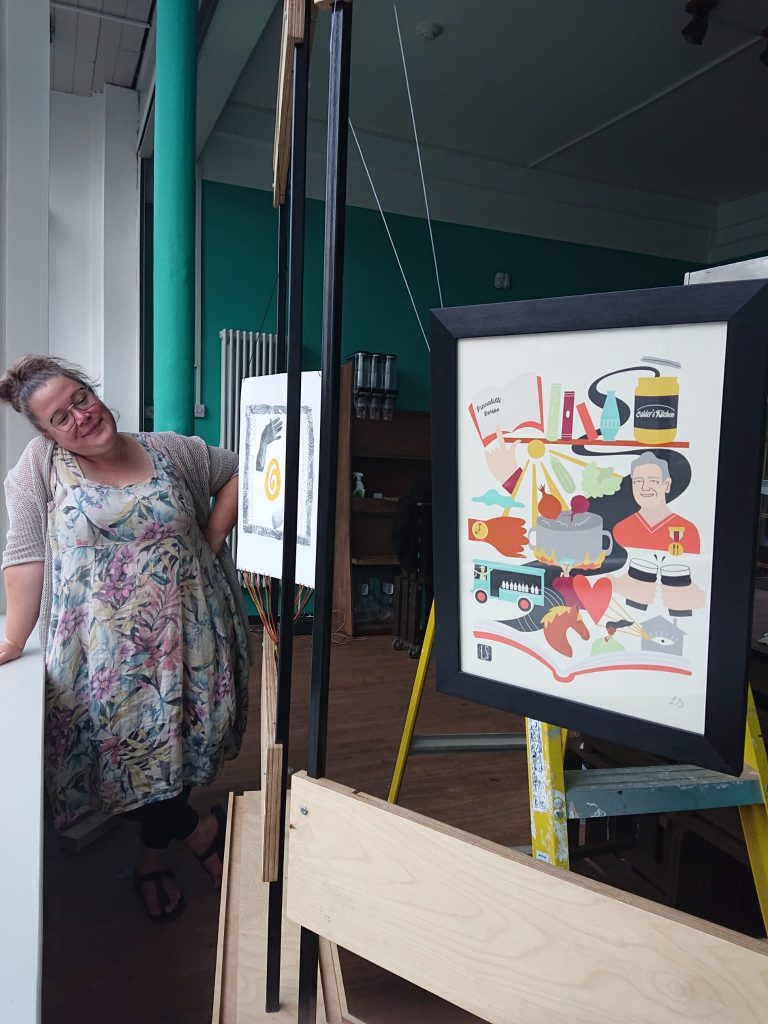 As well as making piccalilli sandwiches across the weekend, Miranda from OpenHeritage and Newcastle University also participated in a Digital Picnic — Scrummy Sunderland — during Heritage Open Days.
After these events, Sunshine Corner have opened every Saturday selling breads, jars, and organic vegetables. In December, Sunshine Corner will open full-time, with further future events planned to continue promotion and community building. Sunshine and Pop Recs will be working together to send visitors to each other, further grounding the cooperative nature of this adaptive reuse project and working toward establishing the longevity of the site as a local cultural hub.