In July 2021, after eighteen long but exciting months of building works, the Pop Recs venue at 173 High Street West had a soft opening, with limited numbers due to ongoing covid restrictions, that allowed them to test the event space. The event was a poetry slam — Born Lippy — as part of the Summer Streets Festival.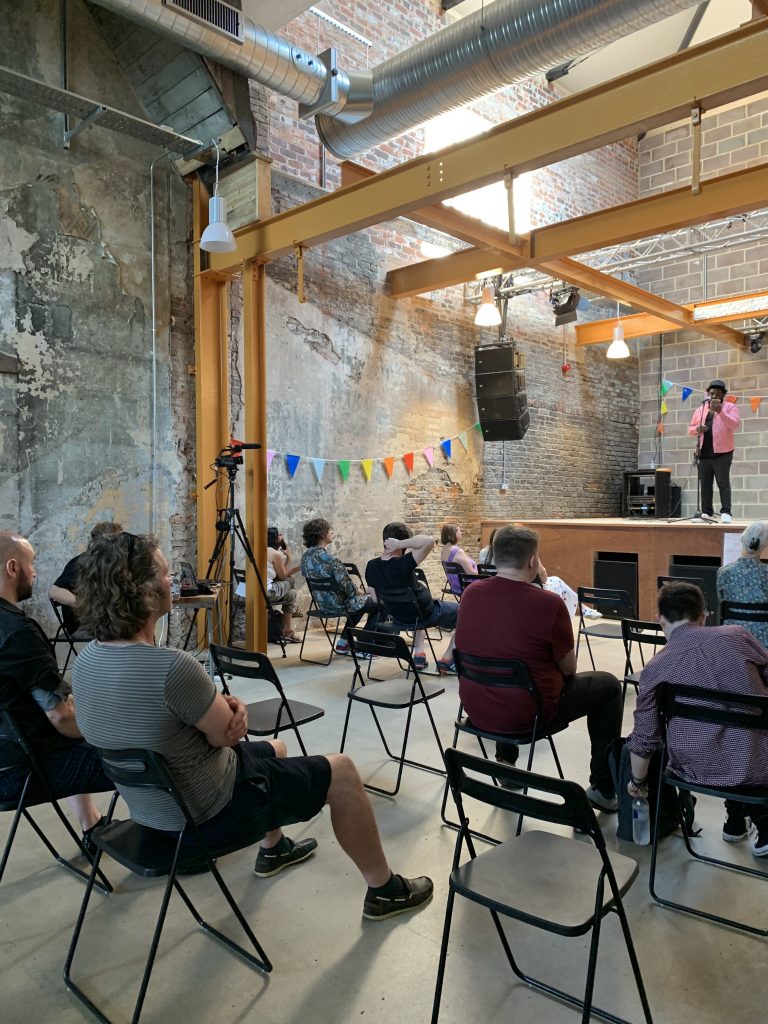 The venue is purposefully open and adaptable, through the inclusion of a steel frame structure to support the building, therefore it will be able to be used for many different types of events, with chairs and tables added and removed as needed. A new roof with skylights was added to the rear of the building to light and define the stage area.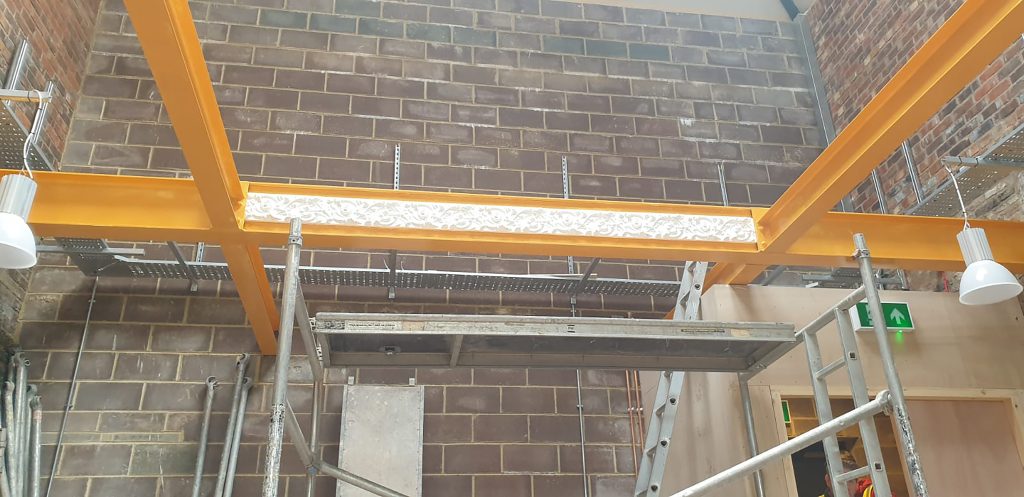 Here you can see a replica of the original plasterwork that has been cast and inserted within one of the steel beams as a reminder of the heritage of the building. The second image also shows the trace remains of the staircase that used to exist here, along with fragments of wallpaper, important echoes of the former lives of the building that were able to be preserved through the careful restoration and adaptive reuse process, as promoted by OpenHeritage.