On the European Heritage Days, customarily celebrated also in Hungary, many institutions and sites open their gates and invite visitors to participate in various programs. The Pomáz-Nagykovácsi-puszta site, and the goat farm that now operates in the area of the one-time monastery estate, was also opened on this occasion, and a special guided tour was organized, during which visitors could see the remains of the Cistercian buildings, and hear about the history and the ongoing research of the place. As a result of several years of research, archaeologists were able to establish that a glass making workshop operated here in the 14th century, which ceased to operate in the time of the Ottoman Turkish occupation in the seventeenth century. The one-nave church that once belonged to a nearby village, then to the monastery, as well as the glass making workshop was excavated, and local NGOs now plan to turn the ruins of the latter into a community herb garden.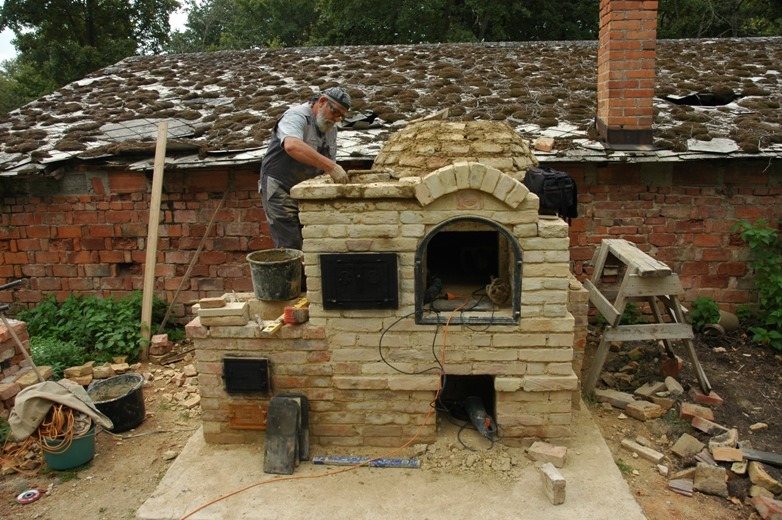 During the summer of 2019, a brick oven was built at the site, laid by traditional methods and from traditional materials, which will serve community programs and camps. The kiln construction itself was a community event, aiming to promote the transmission of this kind of knowledge: it was led by a professional craftsman, and participants could observe all steps and stages, from planning to completion, as well as the traditional way of using this type of oven. Visitors of the European Heritage Days program could see the construction's last phase, and were provided information about the building process and its principles.
Photos of the Cultural Heritage Days are available here.
Photos of the kiln building are available here.