The construction company Redfern started on site 6th January 2020, as  some serious work was needed! It was also time to start choosing a shop front colour!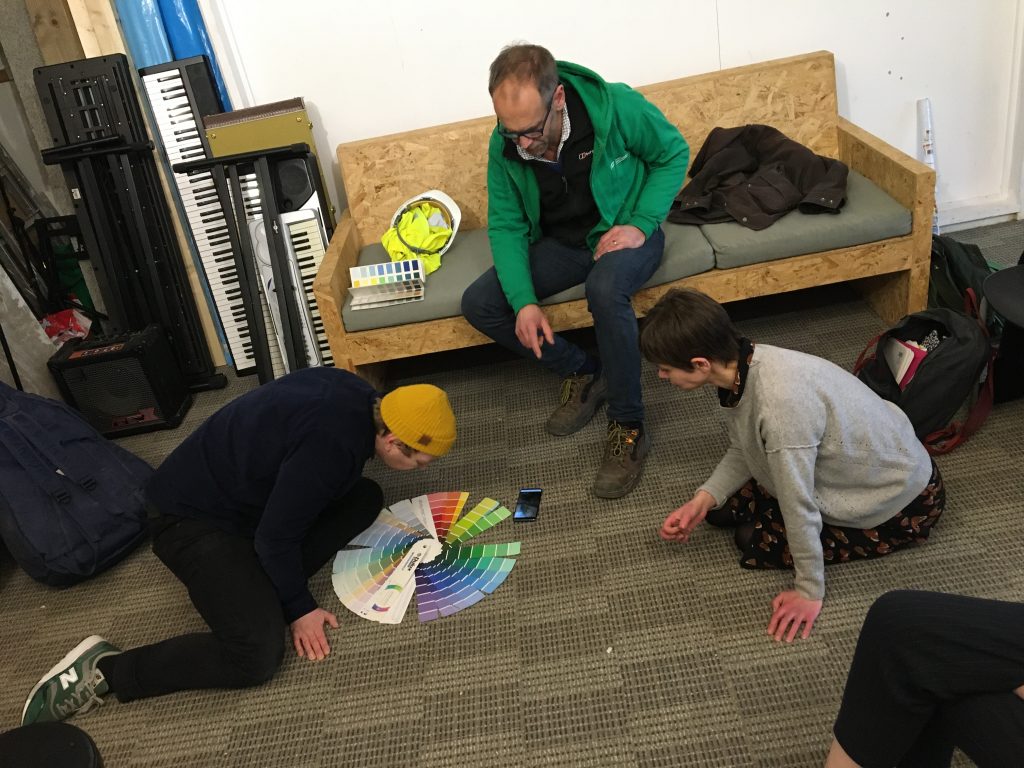 Redfern created a site office within 170 HSW scaffolded the front elevation of the three buildings  and then started the difficult work of partial demolition to the rear extension of the middle building.
This was a lot more complex than had been anticipated and had to be undertaken in a very controlled manner to ensure the safety of workers and visitors. This situation was caused by the layers of extension built off each other, with the original garden walls being at the bottom of the structure. They also incorporated a large amount of timber that was rotten, which created an issue of stability.  What was interesting is that more historic original fabric was found in the second floor, attic and roof space which required us to change the methodology of how we restored the building.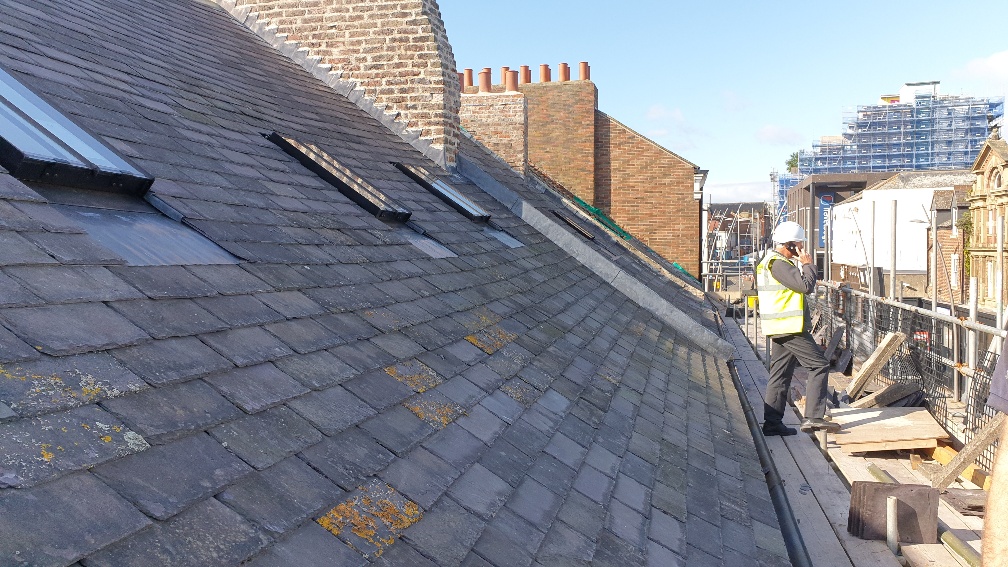 Then, just as we were getting to grips with the building Covid 19 led to the closure of the site for 8 weeks.  We lost time and momentum and we finally were able to insert a new steel beam into the building to make it safe in August 2020.
Now, the roofs are also nearly done  But the closure unfortunately also meant we cannot currently use the shop unit of 170 High St West for community building activities.