Eutropian is a planning, policy and research organisation helping urban regeneration processes through assistance to municipalities, NGOs and community groups in participatory planning, policy development as well as in fundraising, cooperations and communication. Specialised in urban regeneration, cultural development, community participation, local economic development, social innovation and community-based welfare services, with a focus on building development scenarios on existing resources. Eutropian offers international know-how for inclusive and sustainable urban regeneration projects. Thanks to its multi-disciplinary approach, Eutropian connects various stakeholders around urban planning and regenerations issues, supporting local development through sustainable economic, environmental and social models. In the past years, Eutropian has been initiating various international projects including Temporary Use as a Tool for urban Development, Mercato al centro and Funding the Cooperative City. More information at http://eutropian.org/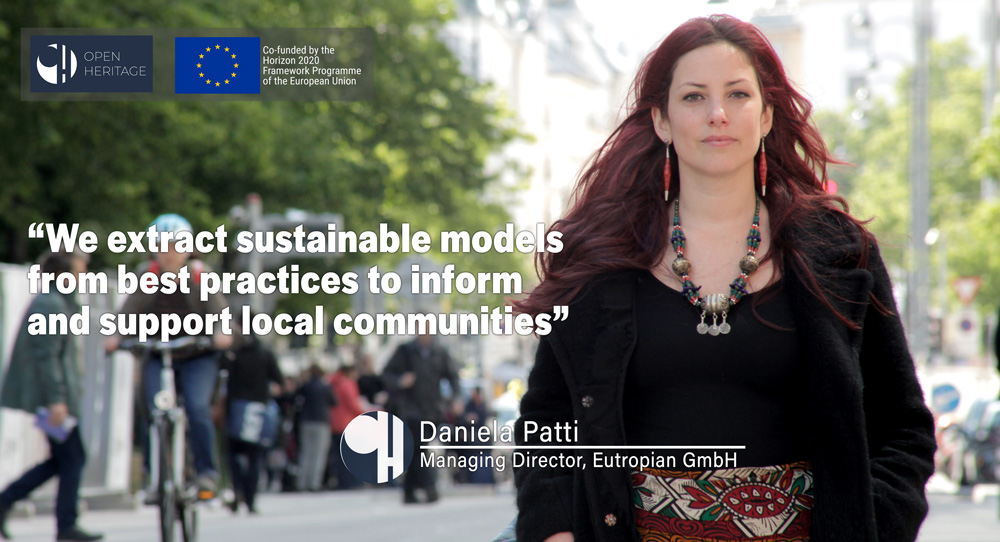 Daniela Patti is a British-Italian architect and planner. She has studied in Rome, London, Porto and Vienna. She worked as a researcher at the Central European Institute of Technology between 2010 and 2014, where she was responsible for project development and management of European research projects within the Smart Cities strand and urban regeneration. Additionally she has been guest lecturer in the University of Roma Tre, Tor Vergata and Universidad de Buenos Aires. Since 2012, Daniela is Board Member of the Wonderland Platform for European Architecture, responsible for its collaborative planning series.
In 2014-2015 she worked for the Rome Municipality, coordinating the URBACT pilot project "Temporary Use as a Tool for Urban Regeneration". Since 2015 she has been a founding member of Eutropian Research & Planning. Specialised in urban regeneration and environmental planning with a particular focus on metropolitan governance and collaborative planning. Her recent research and projects focus on the governance of peri-urban landscape, the revitalisation of local food markets and new economic models for urban development.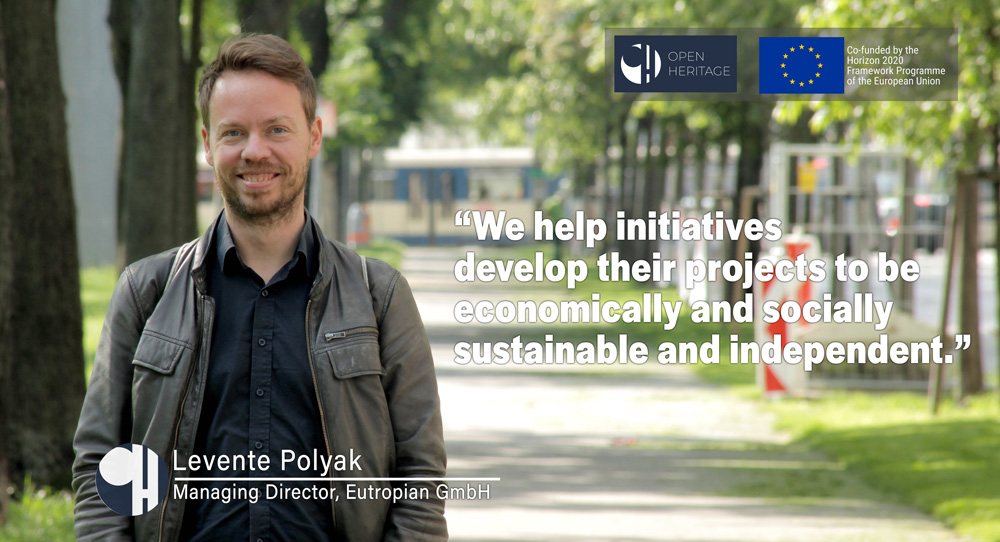 Levente Polyák is urban planner, researcher and policy adviser. He studied architecture, urbanism and sociology in Budapest and Paris and he was visiting lecturer at the Moholy-Nagy University of Art and Design, the Budapest University of Technology and TU Wien, where he taught urban studies and architectural theory. He worked on urban regeneration projects for the New York, Paris, Rome, Vienna, Budapest and Pécs municipalities. He is managing director of Eutropian GmbH (Vienna), vice-president of Eutropian Association (Rome) and board member of the KÉK – Hungarian Contemporary Architecture Centre (Budapest). Specialised on urban regeneration, cultural development, community participation, local economic development and social innovation, with a special focus on building development scenarios on existing resources. In the past years, he has been researching new organisational and economic models of community-led urban development projects, including the temporary use of vacant properties and community-run social services. Based on this research, he has been helping public administrations and NGOs of various sizes and geographic locations across Europe. As a certified expert, he has been supporting the URBACT networks Temporary Use as a Tool for Urban Regeneration and Interactive Cities. For more information, visit eutropian.org and http://polyaklevente.net.
Bahanur Nasya is an architect, researcher and film producer. She has studied in Vienna and Barcelona where she has specialised in sustainable architecture and future proof development concepts. Currently she is involved in a research project focusing on coastal development along the Mediterranean, paying special attention to the relationship between environmental and social impacts. She has produced films, documentaries and fiction movies, amongst which "The Sea in Me" and "Borders". She is co-author of "Represent & Reflect" as part of the Wonderland series and has contributed to the publication "Manual for Emerging Architects". She is the co- founder and the Chairwoman of the Association "xsentrikarts" and is the Head of Organisations at Wonderland – platform for european architecture.