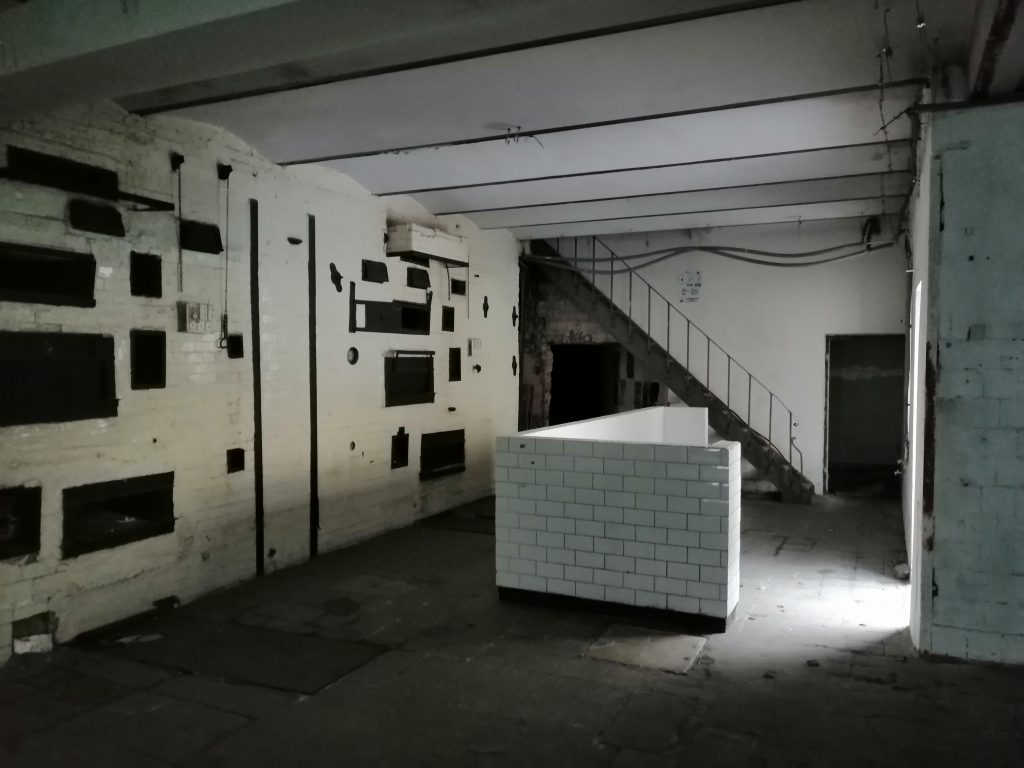 The Praga neighbourhood in Warsaw is an area where production used to be present on every street, on every corner. Production was manifold: it encompassed not only big factories producing machinery or durable goods but also small scale places, providing goods for local inhabitants and workers. The Bakery, which the Praga Lab chose for an experimental cooperative design process was such a place for over a century: from the early 20th till 21st century its huge central oven was operating day and night, producing bread and rolls to be sold from very early every morning.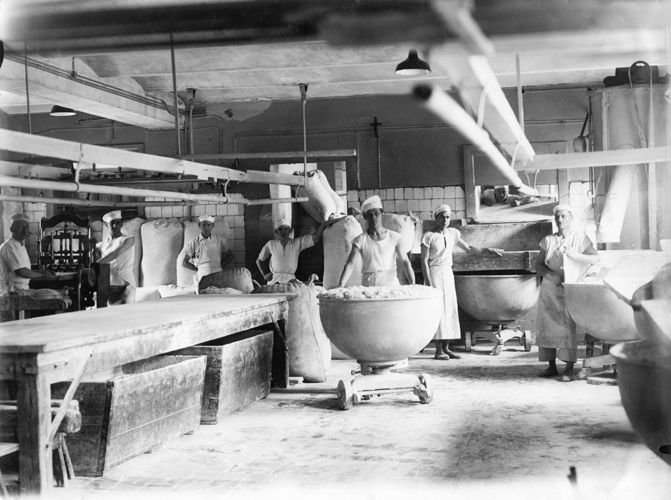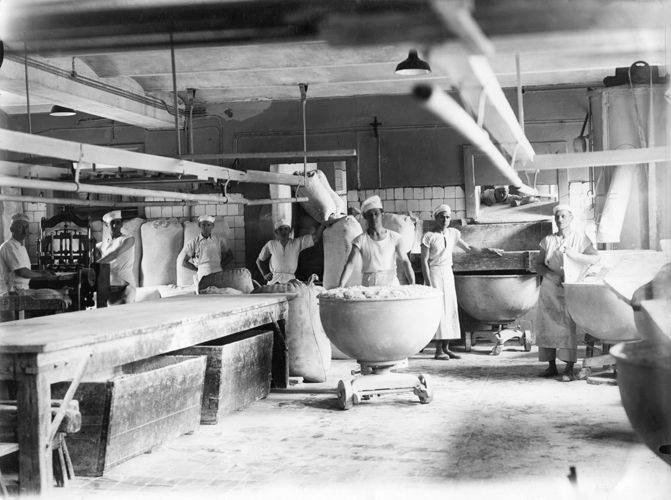 After its closure, between late 2012 and early 2015 the building operated as a local cultural club. But it has been empty and silent for almost 5 years now. People used to complain about the noise coming from building, but they have no reason to do any more. While the site has become forgotten but retained its authenticity. There are still baking rooms inside, ovens and tiles, touched by the time but original and in relatively good shape.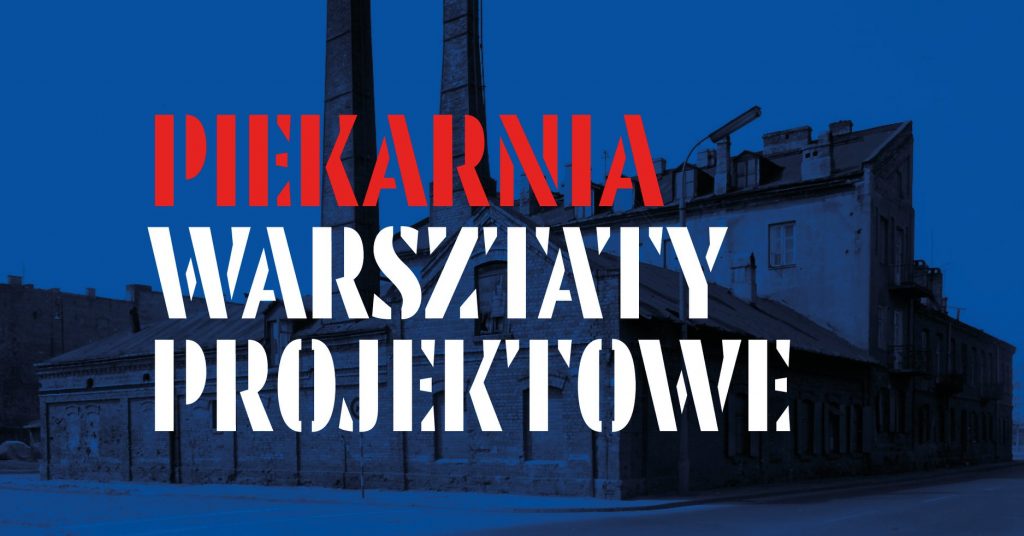 So what now? How should the story of the Bakery go on? Should we expect to have bread baked here again? What should be changed and what should be kept as it is? Who could make the Bakery alive again? How? For whom? For how much? The Praga Lab team decided to look for an answer together – with the owner (the municipality) and the heritage community of Praga.
The idea was to try and imagine new life for the Bakery, a life based again on production and usefulness, on manual skills of people working there. The work was to pursue a a method we already had good experience with – blending specialists from various fields with two multidisciplinary design teams. To experiment with this idea an open call was launched in November 2019, inviting teams of at least three members: an architect, a heritage specialist and an economist to design possible future adaptive re-use of the Bakery as a place of modern small-scale production, craft and repair. Nine teams applied of which two were invited to put forward their propositions and work together with PragaLAB and the jury. It was not a competition for one of them to win – but a dialogue between two different visions, two possibilities.
The jury itself composed of representatives of the municipality :
Michał Olszewski (deputy mayor, City of Warsaw),
Marlena Happach (director of the Architecture and Spatial Planning Office, City of Warsaw),
Beata Wrońska-Freudenheim (deputy director of Housing Policy Office, City of Warsaw),
Agnieszka Lizis (Economic Development Office, City of Warsaw),
Katarzyna Wrońska (Economic Development Office, City of Warsaw),
architecture and heritage specialists:
Adam Lisiecki (historian, Museum of Warsaw/ Museum of Praga),
Michał Krasucki (director of the Heritage Protection Department, City of Warsaw )
Małgorzata Dembowska (Praga inhabitant, architect WXCA studio, OWSARP)
as well as
Olga Mielczyńska (August Design Studio) and Piotr Jędras (Kłosy studio) – the representatives of NÓW, an association of the modern craftspeople.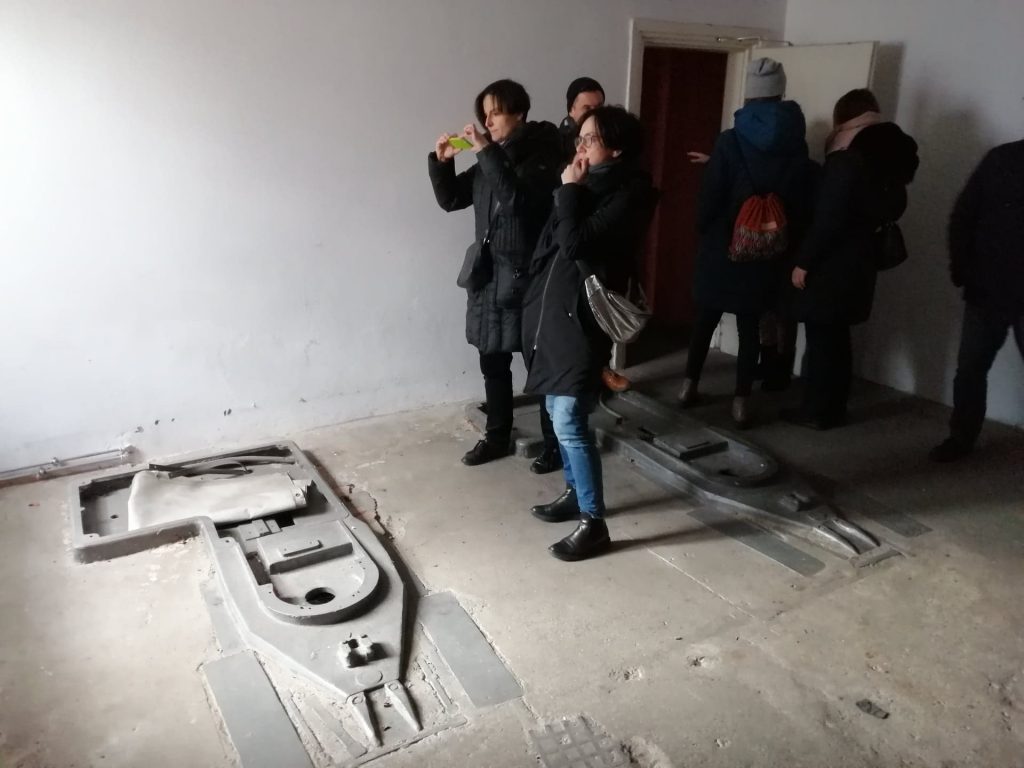 The two selected teams were asked to pursue further research and inquiries: one team was asked to search for an adaptive re-use concept and business model of the not for profit organization. The other team had to propose the solution for more business oriented enterprise with high standards of social responsibility . They were both asked also to test incremental or organic strategies of the transformation.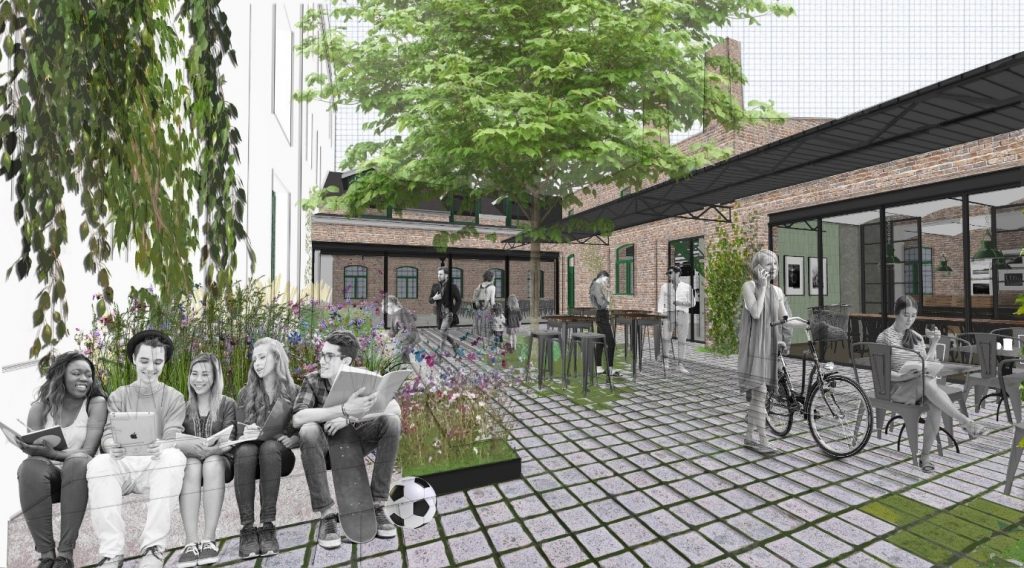 During the May 2020 workshops the propositions were explained, encompassing the analysis of the neighborhood, possible future users of the Bakery, architectural design and economic and financial model.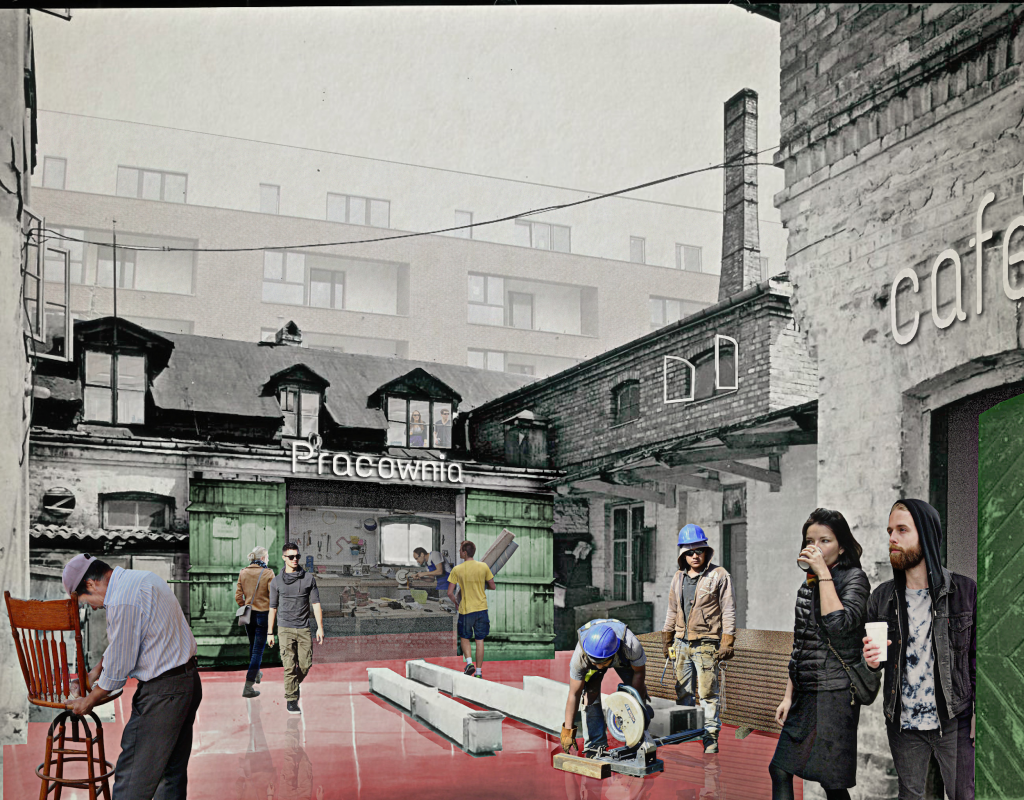 The jury discussed together with PragaLAB the propositions during the meetings (off line and later on-line) ending up the design process with their final comments and suggestions. It is now up to PragaLAB team to put all this fantastic work together and present it to the wider public as the recommendations for what the Bakery can be in the future. The Praga Lab team was lucky to work with two fantastic teams.
Look for the on-line publication in the fall 2020!