In September Platoniq took part in AACC_Mallorca, the 12th edition of Arquitecturas Colectivas. During the week, different projects, collectives, and groups came together to share experiences, tools, and methods for co-creating and collaborating in local and neighborhood spaces. The team presented their new and improved 'Decidim the Game', where participants played to learn the ins and outs of creating an open, transparent process of collective decision making and action online.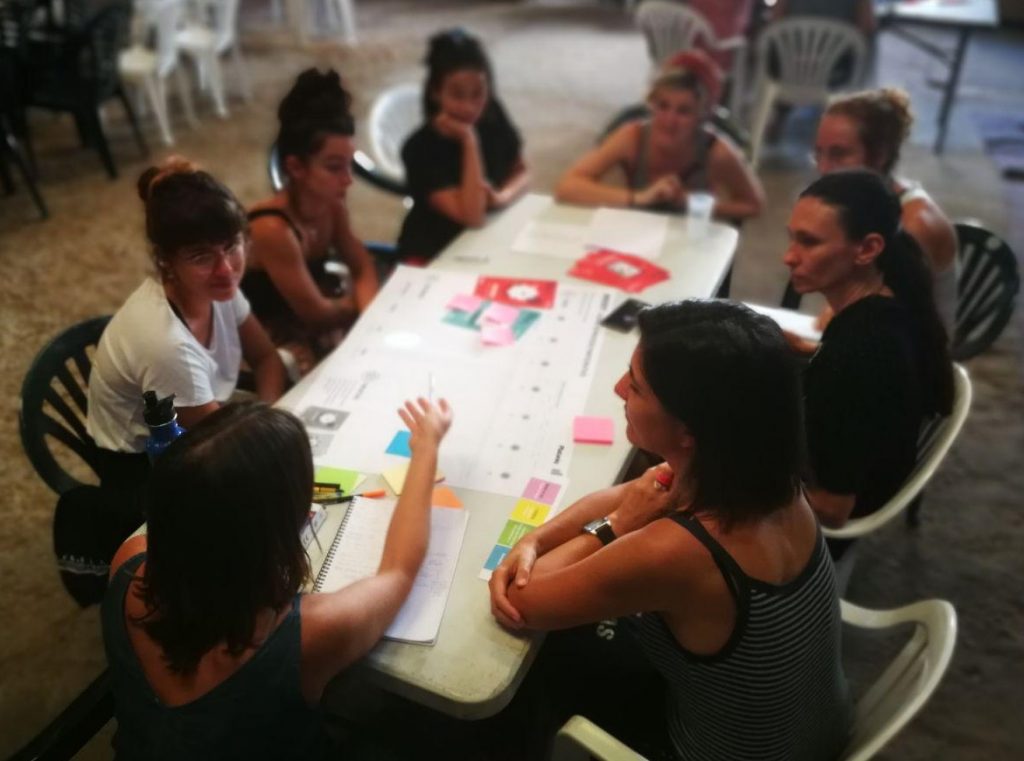 Platoniq, together with their partners in OpenHeritage, is developing new features for the Decidim platform. Each Heritage Lab is different, and to match each well to the platform, Platonique co-creates features that align with each Lab's needs.
Click here to learn more about our labs on our Open Heritage Decidim.
Each new feature was introduced in Platoniq's workshop on Friday September 27, and was represented within the team's new deck of Decidim cards. Our participants were able to play, debate, and ideate about what works, what's confusing, and what needs more attention and affection in each of their participatory processes as well as when it came to the game.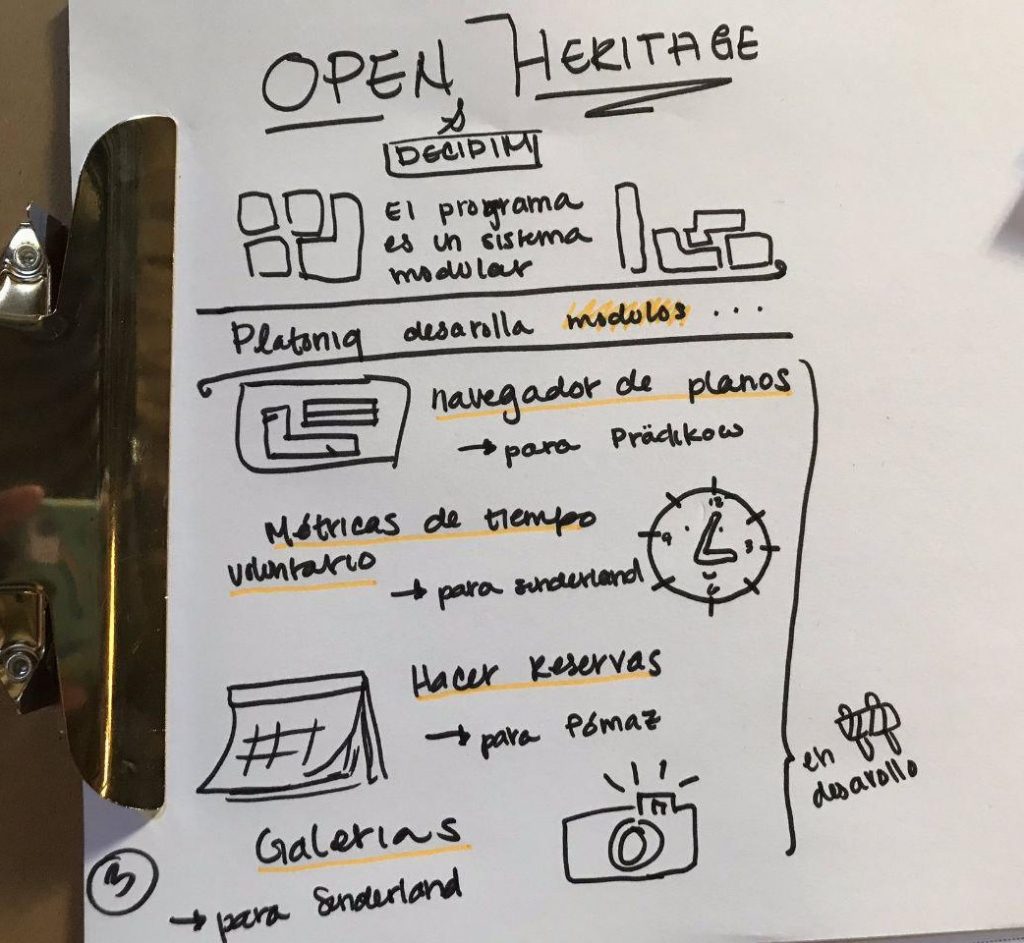 Working with Decidim is a living and breathing process that Platoniq is constantly adapting, to create stronger tools for transparent collective decision making. On this workshop the team introduced the new feature 'Volunteer Impact', a module proposed by the Sunderland Lab. Platoniq is currently in the design process and was able to have key discussions with Can Batlló about their needs, and how the design might be more flexible to different contexts.